Here is my Wall of Skulls armband in progress. The first picture is from last fall, after I got a new section shaded, and the second two ar ethe work I just got done yesterday. Excuse the sheen from the A&D ointment!



One 2 hour session to do the outline, 2 2 hour sessions of shading: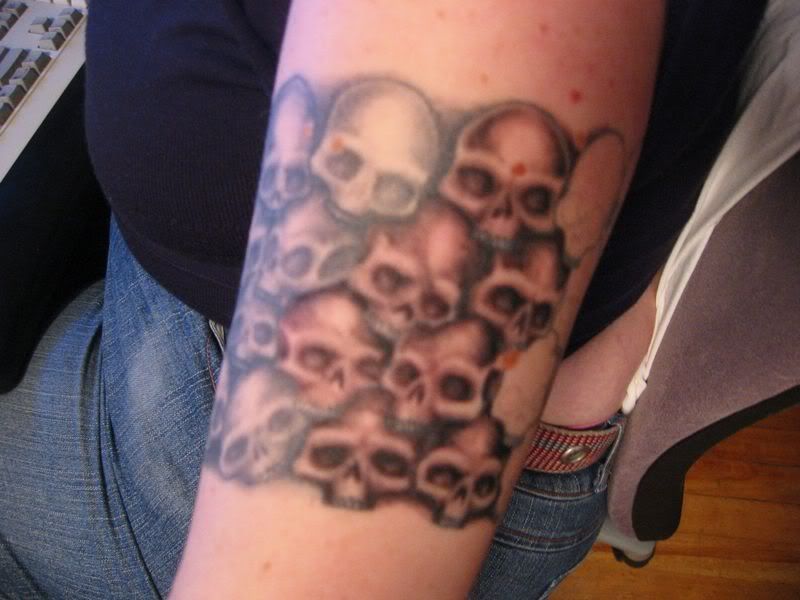 Shading session number 3! Over two hours of work: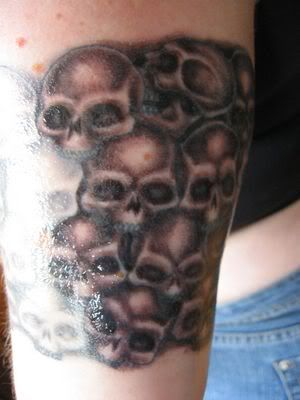 And look! I connect now! Eight more full skulls to go and a couple of partials. The inner arm hurts like a sunnavabitch, so he was sweet and made sure to do al the bit near my elbow that burn this session so the last one will be easier.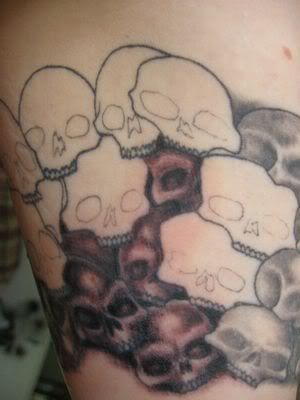 My artist is Kyle at Sin on Skin in Halifax.